After almost 7 years of reports of illnesses to the Food and Drug Administration of pets getting ill from treats, one major pet supply company is taking a stand.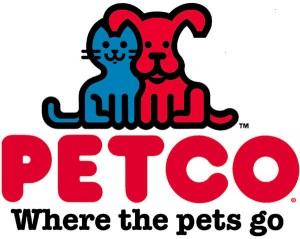 On Tuesday (May 20th 2014) Petco announced that by the end of this year, they will stop selling dog and cat treats made in China. The change is a result of ongoing fears that the imported treats are making pets sick.
The FDA says that it has received more than 4,800 complains of pet illnesses and over 1,00 reports of dog deaths after eating Chinese-made chicken, duck or sweet potato jerky treats. Though the FDA did find antiviral drug amantadine in some samples of treats sold a year or more ago, they don't believe this is the cause of the illnesses. They are still investigating further.
Nearly three years ago, Petco already started cutting down the number of Chinese-made treats in their stores but expects to completely get rid of them in all of it's 1,300 stores by year's end. They will be replacing Chinese-made treats with treats made in the U.S, New Zealand, Australia and South America.
We are more than thrilled that someone in the pet food supply industry has stepped up and said "enough is enough" and is taking a stand to protect our pets. Good for you Petco and we hope that in the comping months Petsmart and other retailers will follow suite.