Who doesn't love the summer? It brings with it so many opportunities for weekend-getaways, trips, social events, barbecues and days on the beach.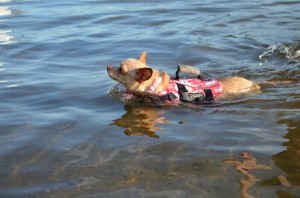 Don't let your summer fun be hindered by constantly trying to find someone to take care of your pets for you. It can become a bit exhausting always bothering friends and family to come by to feed the cat and let the dog out. Not only does it become a burden on them, your pets can start to get a bit lonely because they aren't getting as much attention as they're used to. 
By establishing a relationship with a professional pet sitter you have freedom knowing that you can make plans to have fun this summer without the worry of "who is going to take care of the four-legged family members?" Your pet sitter will be right there to take care of your pets for you (of course most pet sitters don't work "on call" so you'll need to give 24-48 hours minimum notice to be fair to your sitter). 
The other big benefit to hiring a professional pet sitter? Our entire lives are devoted to taking care of and loving our client's pets. Here at Menlys Pet Care our staff are full time pet sitters and our one and only focus throughout the day is to shower your fur-kids with attention and make sure they're happy and well cared for.
Though friends and neighbors are well meaning, they don't put much effort into the attention and affection part of pet sitting because that's not their goal. Their goals are to make sure they eat, have water and go potty…that's about it. Friends and neighbors are less likely to fluff Fido's pillow before he lays down at night or have the patience to play 15 minutes straight of "catch the laser pointer" with the kitty. 
Your pets crave attention, exercise and playtime throughout the day because that's what they're used to when mommy and daddy are home. With professional pet sitting not only are your pets getting their basic needs taken care of, you have peace of mind knowing that their emotional needs as well as their physical needs are being met. 
If you are in the Northville/Novi area and need a pet sitter for this summer, contact Menlys Pet Care today and we can get you on your way to a worry-free summer!