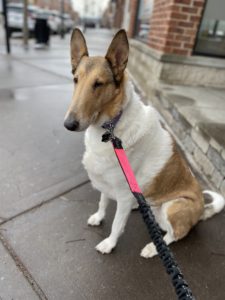 2020 has been an unprecedented year for us all and it's been a bit tricky to find how to operate our day to day lives in our current, temporary normal.
Many of us have had to switch to working at home and have even had to add home schooling our children to the list of things that need to be focused on each day.
While it may seem like you can simply save the money and go out and walk the dog yourself since you're home, there a few reasons why you would actually benefit from having a dog walker come and help you!
How Can A Menlys Dog Walker Help?
We all have the best of intentions but after a long day of working on the phone/computer, home schooling the kids, cooking, cleaning, and doing errands; taking the dog for a walk can easily get pushed off the days to-do list
Getting in a long, solid walk will help burn off your dog's energy so that you're able to focus on work
Dogs thrive on structure and having a set, predictable routine can help your dog feel calmer, happier and less anxious
Eventually kids will return to school and you'll go back to the office and the shock can be quite great to a dog who's used to having the whole family home. A predictable routine with a dog walker can help them transition through this time with less separation anxiety
For pet families in the Novi/Northville area, Menlys offers dog walking with flexible scheduling and you'll even get a journal after each walk with a GPS map of where your pup got to explore during his walk and a little note about how their adventure went!
While it may seem like the dog walker is an unnecessary luxury right now, you and your dog can actually benefit in many ways from having the help of a dog walker right now!
Give us a call at 248-826-6533 to get set up or sign up for a client profile online by clicking here! We can't wait to meet you and your dog(s)!