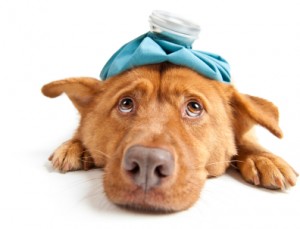 Are you new to the area and don't know what Vet's office to take your pet to? Sick of your current vet for some reason and would like to try something new? Well you've come to the right place!
Not only can we personally recommend our favorite vet to you based on our own personal experience, we have a list of the vets in the area that our client's frequent the most.
Our Favorite Veterinary Office In Novi
Breckenridge/Meadowbrook Veterinary 
Breckenridge Veterinary
21524 Novi Road, Novi, MI 48375
Phone: 248-344-8649, After Hours: 248-348-1758
Meadowbrook Veterinary
41782 Ten Mile Road, Novi, MI 48375
Phone: 248-349-7447
Breckenridge Veterinary Clinic actually has two separate offices that share the same computer database. So you're able to make an appointment at either office and always have your pet's records up to date. The veterinarians also rotate between the two offices so you're still able to keep your favorite veterinarian no matter what office you're at.
Why we do love them?
Not only is all of their staff extremely friendly and helpful – they keep your wait time to a minimum. They're very good about getting you into your appointment quickly and not making you wait for 15-30 minutes before you even see the vet.
The veterinarians there (specifically Dr. Joseph Osborn and Dr. Gretchen Kronsbein) are very caring, patient and are very thorough in explaining questions and fully examining your pet to determine what is wrong without unnecessarily up-charging you whenever they can.
Not only do we love them but they rank the highest used among our pet sitting clients.
A friendly word of caution to our dog owner's out there: when making an appointment with Breckenridge Vet Clinic I strongly urge you to ask for either Dr. Osborn or Dr. Kronsbein and avoid Dr. Mary Collisi. Dr. Collisi is a fantastic cat veterinarian and is actually who I adopted my cat from, but she does lack a certain "bedside manner" when it comes to dogs.
Top 5 Local Vets Our Clients Use
(Note: Menlys Pet Care does not have personal experience with most of the vets that are listed below, however they're the top 5 most frequently used vets by our pet sitting clients
Dandy Acres
56560 Ten Mile Rd, South Lyon 48178
Phone: 248-347-1765
Hidden Springs Vet Clinic
48525 West 8 Mile Rd, Northville 48168
Phone: 248-349-2598
Novi Veterinary Clinic
43377 Grand River Ave, Novi 48375
Phone: 248-349-7447
Vet Select Novi 
2150 Old Novi Rd, Novi 48377
Phone: 248-624-1100
Animal Emergency Center
24360 Novi Rd, Novi 48375
Phone: 248-346-1788
You should find the best vet for you and your pet's needs. However, this list should give you a good starting point and point you in the right direction!