Service that's customized to your pet's needs, not our time clock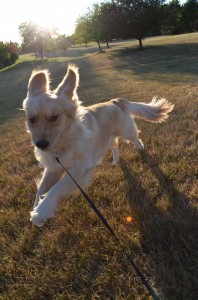 What makes our pet sitting services different?
Who decided that 30 minutes was to be the "standard" in the pet sitting industry for visit lengths?
All of our pets have different needs, routines, activity levels and potty habits so why should all pets be given "standard" 30 minute visits when they're being taken care of by a pet sitter?
At Menlys Pet Care we've chosen to break the mold and do away with the "standard". We want each of our clients to feel that they're receiving quality care that meets the needs of their pets, not just another "standard 30 minute visit".
The Best Part?
Our visits are one-flat rate. Period.
Does your pet need medication administered? No up-charge for that.
Do you have 6 dogs, 2 birds and 3 cats? No up-charge, for that either.
Does your dog need a longer walk plus being fed and cuddled? Nope, no up-charge here either.
Our Rates:

Pet Sitting Services.………………………..$28/Per Visit
Dog Walking Services …………………….$28/Per Visit
Overnight Pet Sitting……………………..$80/Per Night