Who is Menlys Pet Care?
What in the world is Menly?
"Menly" was the name of my very first dog when I was a little girl. She was a little Beagle that lived up to every stereotype of the breed.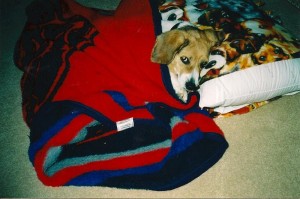 She loved to bark, was as stubborn as they come and followed her nose wherever it may lead her. She was also extremely affectionate, patient and playful. She was my best friend. I would dress her up in little baby bonnets and play house with her. She always sat patiently on my little chairs while I made the best "air tea" in town. I would even clean out my toy box, plop her in it and pretend that we were driving. Once I even shared her dog food with her(which I DO NOT recommend trying, it tastes as bad as it smells!). She taught me the value of friendship, unconditional love and loyalty so I thought her name would be the perfect representation of my company. Not only does the have significant meaning because it was my first dog, but it also represents everything Menlys Pet Care stands for. Friendship, unconditional love and care, and loyalty.
About the Owner
My name is Sarah Johnson, owner of Menlys Pet Care. I opened this business in May of 2010 and since then; I have built a steady clientele and have created a professional reputation that I am very proud of.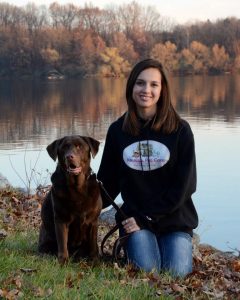 When I was 10 years old the passion for pet sitting had already started and I would knock on our neighbor's doors and ask if I could walk their dogs for them. In 2010 I was delivering pizzas for Pizza Hut and wanted to do something more meaningful so I started researching pet sitting.   I originally started my pet sitting on the side thinking it would be more of a supplemental thing but my business took off and soon I found that I just couldn't imagine doing anything else with my life.
I currently share my home with 4 dogs, a cat and a bunny. Aside from pet sitting I do volunteer photography work for Last Chance Rescue in Howell. I have also spent time pulling dogs from high kill shelters and fostering them. I try to give back as much as possible to the animals who desperately need my help.
Our Sitters
Nicole:

Hello! My name is Nicole, I'm originally from Wisconsin but I have lived in Michigan most of my life. I also lived in Canada for a few years. I currently live in Plymouth and I have an 11 year old female Chocolate Lab named Shelby, which I adopted from the Humane Society almost 7 years ago. She is an awesome dog, I love her so much!!  I've been pet sitting since I was 11 years old. I started out by taking care of friends, family and the neighbors pets. I love animals and have so much fun taking care of them. I worked in a Veterinary Clinic as an assistant for about 10 years while still taking care of animals as a professional pet sitter. I loved working as veterinary assistant but pet sitting is my passion. I started working for Menlys in October 2012,it is a ton of fun working for Sarah!
 Carolyn:
My name is Carolyn and I have lived in Michigan almost my entire life. My love of animals started when I was a young girl and my
father brought home a tiny, black cockapoo puppy named Muffin. I absolutely adored that little dog and the memories that I shared with her. I worked as a radiology technician at Detroit Children's Hospital for four years and I loved knowing that I was helping children and saving lives. Though I loved working at Children's Hospital, working in a trauma 1 hospital can by very hard on you physically and emotionally and I decided that I needed a change. That's when I started to work for Menlys Pet Care! I really enjoy working with animals all day knowing that there is always a wagging tail or a purring cat just waiting for my attention. I currently share my home with a domestic short haired cat named Oreo and a Golden Retriever named Violet.
 

Awards and Certificates
Menlys Pet Care (formally known as Dog Walking and More) was Voted Best Dog Walker in Northville Area in Channel 4′s Vote for the Best Contest, Voted 2nd in all of Metro Detroit
Professional Pet Sitting Affiliations and Certifications
Menlys Pet Care is a member of:
Professional United Pet Sitters
Pet Sitters International
Pet Sitters Associates LLC
Michigan Pet Sitters and Dog Walkers
PetSitUSA
We are active on several pet sitter forums to keep up on the latest pet sitting information
We are pet first aid certified.
Insurance
We carry liability insurance through Pet Sitters Associates LLC.
Want to get to know us better? Join us on

Facebook

!